Tailored Commuting :
Commute from home with the privilege of selecting your Home Base from Korean Air's global network. What's more, you can commute in Business Class, free of charge. No lines, no bid, you simply choose the days you want to be home.
Flexible Time Off :
Enjoy a generous time-off policy that includes 11 consecutive days at home, in addition to 3 travel days each month, allowing you to select the days you wish to spend at home.
Sick Leave :
Benefit from 14 days of paid sick leave per year (10 for First Officers) to ensure your well-being is a top priority.
Competitive Pay :
We offer competitive compensation, including per-diems and overtime payments, ensuring your hard work is duly rewarded.
Renewable Contract :
A renewable 5-year contract, with potential extensions to age 65, provides you with long-term stability.
Travel Benefits :
Enjoy generous travel benefits for you and your family, making exploration and adventure a part of your lifestyle.
Premium Hotels :
Seoul/Incheon serves as the operational base, providing you with top-tier accommodation at the Grand Hyatt Incheon offering access to 5-star amenities and dining options.
World-Class Airport :
Incheon International Airport (ICN) has earned its place as one of the world's best airports, guaranteeing you a seamless and enjoyable travel experience.
Insurance :
TAS introduces and offers referrals for Loss of Income and Health/Medical. >> Learn More
Korean Air's Global Network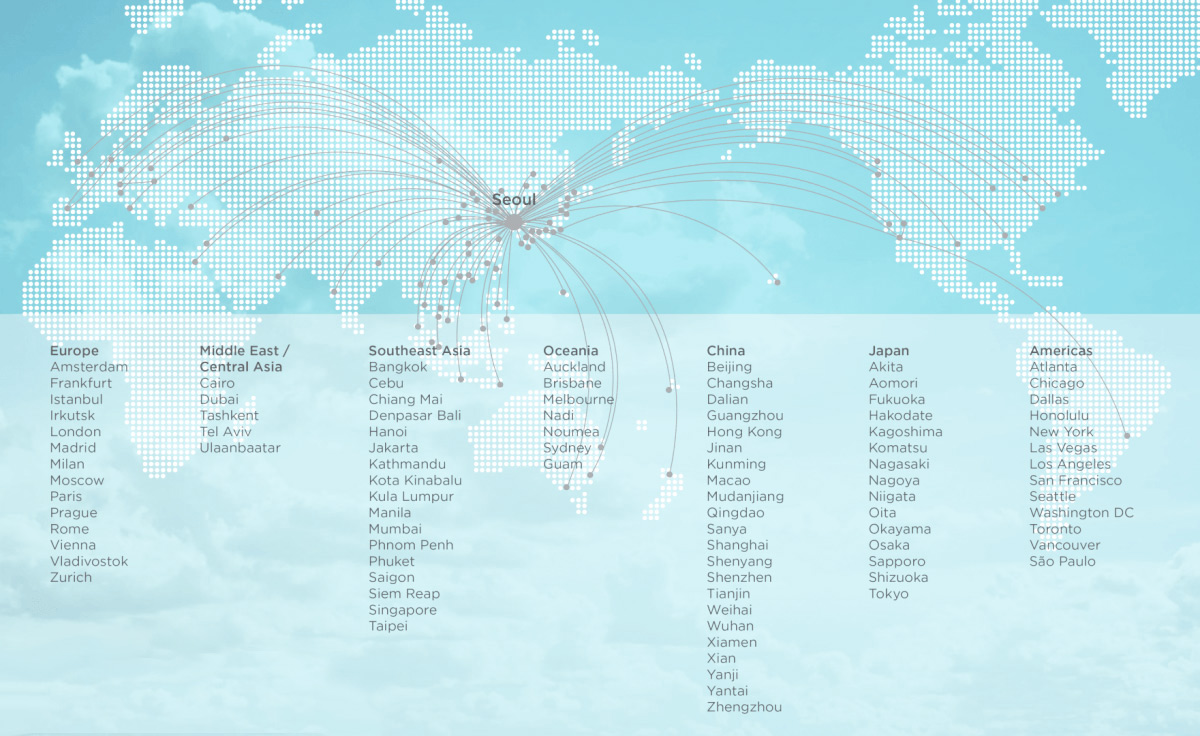 Access the latest Route Map via the provided link. https://www.koreanair.com/route-map